Our strength lies in our relationships with our clients, and that's all about people. Over the last forty years, the firm has expanded and developed the services that we offer to our clients. We have recruited highly qualified individuals that bring with them not only experience and knowledge but also attributes that compliment each other and this has lead to the development of a successful team - a recipe that our clients like.
Rainbourne Associates adopt a six step process in formulating our solutions for you.
Initial Meeting
The initial meeting is at our expense. We will take this opportunity to get to know you and get a full understanding of where you currently stand financially and your objectives for now and in the future. The fundamental principle of providing effective advice is having as much information about you as possible. This is to ensure that whatever advice we provide is suitable for your needs and does not hinder any other planning that you may have in place already.
During this meeting we will also take time to establish your understanding and attitude toward investing, including the amount of risk that you are prepared to take and can comfortably tolerate. There is a balance here that we are trying to achieve as we want to ensure that our clients are comfortable with investing and can sleep easily at night. Everyone is different so it is important that we get this right.
Analysis of your Needs and Research
After we have held our initial meeting, we will analyse your current situation and issue a Statement of Engagement detailing the services that we will provide and the cost as discussed in our initial meeting. We will not commence work until we have agreed the services that we are to provide and the cost so you can be assured that you will not be incurring expenses unknowingly or unnecessarily.
When researching your present financial position, this may involve requesting information from your existing investment providers which we will analyse the ongoing suitability of what you have in place.
In addition, we will research solutions as well as investments to meet your requirements. Our investment philosophy is to provide clients with a diversified portfolio as this is one way of spreading investment risk. We prescribe to extensive research that enable us to monitor investments and analyse funds that will help us devise a suitable portfolio for you. Whilst we cannot eliminate investment risk as nothing is guaranteed, we can try and manage the risk through our processes.
Once we have designed a suitable solution for you, with the appropriate investment portfolio, we will then provide a recommendations report for your consideration.
Recommendations Report
This will detail your current financial position; clarification of your attitude toward investment risk and your objectives and priorities. We will then detail the ongoing suitability of what you have in place already and any changes we would recommend alongside our solution to your needs and objectives, including a bespoke portfolio for investments taking your requirements, albeit for income, capital growth or both. The report will also detail your protection needs and address areas that may be of future concern.
Recommendations Meeting
Once you have had time to digest our report, we will hold a further meeting with you to discuss this in detail including any questons that you may have. If necessary, we may make adjustments to the plan if during this period you have had a change of circumstances or re-evaluated your priorities. Once the strategy has been agreed, we will then move to the implementation stage.
Implementaton
At this point, we will assist with the necessary paperwork and provide guidance as well as all the administration that is needed in order to put the financial plan in place. Depending upon the nature fo the work, this can be implemented effectively and quickly, or if underwriting is involved, such as required for life assurance or other protection plans, we can make the process as smooth as possible for you by liaising with the providers to ensure that your application is dealt with quickly and efficiently.
Annual Review
Putting the financial plan in place is not the end of the story. It is important to review your plan on a regular basis, usually annually or more frequently if desired, to help ensure that it remains on track to meet with your objectives. We will then analyse the investments and put forward recommendations to ensure that the plan remains suitable within your risk tolerance which may mean rebalancing the portfolio, or changing some of the investments in line with our Investment Selection Process. We help you to get a better understanding and keep on track with your planning.
Rainbourne Associates has always believed that clients should be clear on what they are paying for, how much they are paying and their payment options. The fee will be dependent upon the amount and complexity of the work that you require us to do for you and will be discussed and agreed at outset. There are a number of options available to you and we will have this discussion with you at our initial meeting, which is at our expense, as to how you would like to pay for our services, either directly or facilitated by the investment . Once we have agreed the level of work and cost for this to be undertaken, we will issue a Statement of Engagement which will clearly lay out the services we will provide for you and detail the cost so that everything is transparent and you have a good understanding of what we will do for you.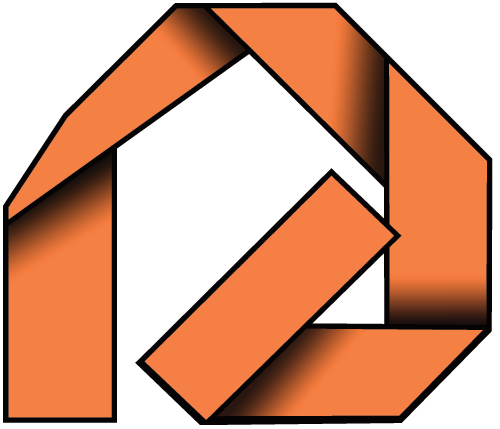 Rainbourne Associates (Financial Services) Limited, The Stables, Hengist Field, Oad Street, Sittingbourne, Kent, ME9 8LT
Registered office address: 4th Floor, 4 Tabernacle Street, London, United Kingdom, EC2A 4LU
Registered in England and Wales under reference 00997002
Rainbourne Associates (Financial Services) Limited is authorised and regulated by the Financial Conduct Authority (FCA)
Rainbourne Associates (Financial Services) Limited is entered on the Financial Services Register (https://register.fca.org.uk/s/) under reference 136529
The Financial Conduct Authority does not regulate taxation advice and deposit accounts.
The guidance and/or advice contained within the website is subject to the UK regulatory regime and is therefore primarily targeted at customers in the UK
Impartial Information and tools from the  FCA's consumer website The Money Advice Service
Rainbourne Associates© Adviser Pro 2022 all Rights Reserved | Website Designed, Developed and Licenced by Adviser Pro ©